EVAGGELOS ANTONAKIS
|
PEFKI ATTIKI
Natural Stone Placements - Marbles
---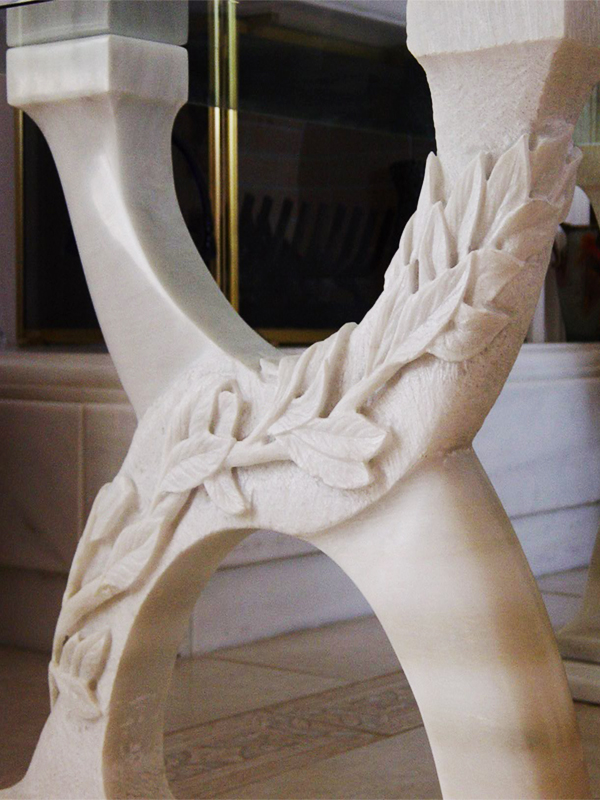 Antonakis Vangelis is an experienced marble craftsman, originated by Kinidaros Naxos, a graduate of the Art School of Margaros Pallinis (2003) and has a business in Pefki, Attica. With a family tradition in the sector since 1972 (Antonakis Nikos - father), he has been active since 1992 in the marble processing industry.
The many years of experience, know-how, consistency and love for our work enable us to offer you our specialized knowledge regarding the placement of all types of marbles, tiles and stone. We always choose the best materials on the market, focusing on detail.

Based in Pefki and a team of well-known craftsmen, we serve the entire prefecture of Attica and after agreement, we undertake and deliver works throughout Greece.
---
Contact us for a free assessment and study of your space.
Specialized staff - Latest technology - Affordable prices
Placement of marble & stone | Wall coverings | Artistic marble processing | Fireplace with marble and stone | Kitchen and bathroom renovation | Tiling | Study for energy fireplaces